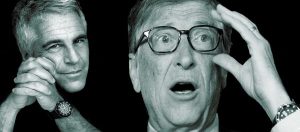 The Cover-Up Continues: the Truth About Bill Gates, Microsoft, and Jeffrey Epstein
In early May, the announcement that Bill and Melinda Gates would be divorcing after twenty-seven years of marriage shocked both those that praise and those that loathe the "philanthropic" power couple.
Less than a week after the initial announcement of the divorce, on May 7, the Daily Beast reported that Melinda Gates had allegedly been "deeply troubled" by Bill Gates's relationship with child sex trafficker and intelligence asset Jeffrey Epstein. The report suggested that Melinda was a major reason for her husband's decision to distance himself from Epstein around 2014 because of her discomfort with Epstein after they both met him in 2013. That previously unreported meeting had taken place at Epstein's mansion on New York's Upper East Side.