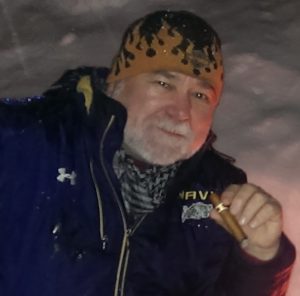 20210217: Videos posted:
Mirror: The Absolute Depravity & Destruction of the Democrat Pedo Cult
Mirror: Sound of Freedom [Official Trailer]
20210212: Videos posted:
Mirror: Jane Doe in Conversation with David Whitehead
Satanic Empire 3: Vennie Kocsis Raw
Satanic Empire 2: Cathy O'Brien Raw
Satanic Empire 1 – Joachim Hagopian Raw
Low budget high value. Sean Stone, son of Oliver Stone, is the producer, interviewer, and narrator.  $1000 donations deductible for US taxpayers gets screen credit as a co-producer. Follow our progress at this single link for all three movies we are doing in next 30, 60, 90 days. Donation links at the URL.
https://tinyurl.com/EIN-3-Movies
UPDATED DETAILS ON PEDOEMPIRE MOVIE ONLY BELOW THE FOLD
As of 20210206
Sean Stone hired as executive director. Author Joachim Hagopian has approved (and provided much of) below plan of action. No updates planned for next week or so.
Pedophilia & Empire Interview List (Bold Links to Raw Video)

Bernard, Ronald, Illuminati whistleblower
Boghave, Sheri de
Di Noto, Father Don Fortunato anti porn priest
Farmer, Maria, Epstein victim
Feldman, Cory, actor, pedo-whistleblower
Giuffre, Virginia, Epstein victim
Hagopian, Joachim
Hutsebaut, Carine author Child Hunters
Jones, Kaya, singer, ex-Pussycat Dolls, whistleblower
Kocsis, Vennie
Louf, Regina (BE)
Lucas, Anneke, child abuse survivor/advocate
Maloney, Bill, UK pedo-whistleblower
O'Brien, Cathy
Rice, John Paul, Hollywood film producer
Rothstein, James Det. (retired NYPD)
Steele, Robert
Stefano, Tammi, Child Advocate
Stone, Sacha
Wedger, John, Former London Police
Wong, Wilfred, British SRA expert
Wood, Lin, attorney with insider info
Pedophilia & Empire Preliminary Story Board Key Points
Brief coverage of all major pedo scandals in US, UK, Europe, Australia, Middle East, rest of world to include sex tourism
Growing enormity of scourge, 40 million trafficked slaves, more now in all of human history
History of child sex abuse/blood sacrifice practices from Anunnaki ancients to modern times secret societies
Oper. perps: government (all levels), Churches, Justice System, police, military, security services, mafia/gangs, MSM, Hollywood, NGO/charity, child welfare system, education, private contractors like DynCorp, SERCO, Halliburton in defense/security/transportation
Pedo cabal overlords: bloodlines behind global pedo network also behind all war, economic depression, false flag terrorism, Wall Street theft
Pedophilia – Luciferian cabal tool for VIP ensnarement/blackmail control politics, Hollywood, MSM, CEOs; Epstein/Maxwell tentacles
Satanic Ritual Abuse/adrenochrome harvesting on industrial scale, rituals summon demonic interdimensional entities/possession, sodomy
Subterranean black ops include breeding, adreno-harvesting, rape, torture, mind control, blood sacrifice in DUMBs in milabs; spec ops rescue
Why do elite favor Satanic pedophilia? Not just the Catholic Church – goes back centuries
Pedophilia & Empire Prior Recommended Videos